COLLABORATIVE LAW
Business Disputes
Real Estate Disputes
Collaborative law is an alternative way to resolve disputes from the traditional route of litigation. This method of dispute resolution works by setting a series of roundtable meetings between the attorneys and the adverse parties. The attorneys and parties sign an engagement contract at the beginning of the representation stating that if the negotiations fail, they will withdraw and the parties will be required to hire new attorneys.
The collaborative law method is to take into account each parties' interest, and seek creative solutions in order for both parties to "win;" the goal is to find a "win-win" solution.
This alternative method of resolving dispute should be considered by any parties which have an ongoing relationship, and wish to maintain and improve their relationship after the dispute is resolved.
Besides prompt and efficient resolution, other benefits include complete privacy of the proceeding with no public record, as well as allowing the parties to maintain control of the outcome–with no judge, jury or arbitrator dictating the result.
Attorneys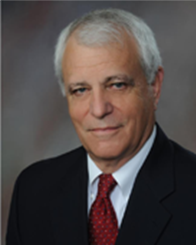 W. Walton Kitchin
Of Counsel