FAMILY LAW
Separation and divorce
Custody and child support
Alimony and spousal support
Property settlement and equitable distribution
Guardianship
Premarital agreements
Adoption
Our family law attorneys are experienced, knowledgeable practitioners dedicated to serving our clients. We give each client prompt, personal attention and understand both the complexities of the law and the financial and emotional difficulties our clients and their families experience when a marriage dissolves. When possible, we encourage and participate in out-of-court settlement efforts such as negotiation, mediation, and arbitration. When settlement is not possible or not in a client's best interest, we are well prepared to litigate zealously.
W. Lee Allen, III, is the leader of our firm's Family Law Section. He has practiced law since 1992 and is certified as a Family Law Specialist by the North Carolina State Bar Board of Legal Specialization. He is also certified as a Family Financial Mediator by the North Carolina Dispute Resolution Commission, and a Parenting Coordinator. Mr. Allen was elected by the attorneys of this state to Business North Carolina magazine's Legal Elite for 2014 through 2018, and focuses his practice exclusively on family law and also regularly mediates family law cases for other attorneys in the eastern North Carolina area.
Our firm distinguishes itself from those whose practice tends to focus primarily on family law. Because our twelve attorneys offer experience in areas of the law such as tax, estate planning, real estate, and business transactions, we are uniquely qualified to meet the complex legal needs of the family law client, and offer them the most complete, customized legal solutions.
Attorneys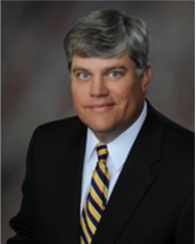 Walker Lee Allen, III
Of Counsel