REAL ESTATE-COMMERCIAL
Acquisition, Sales, and Development
Environmental Compliance
Financing
Landlord-Tenant Negotiaions, including negotiations of warehouse, retail, and office leases
Land Use Law
Like-kind Exchanges
Partnerships and Joint Ventures
Ownership Structuring and Tax Planning
Title Examinations
Title and Title Insurance Litigation
Zoning
Our attorneys recognize the importance of real estate transactions to any business. Whether you are deciding to buy, rent, sell, lease, or to invest in real estate, we can assist you. Our commercial real estate team has extensive experience in transactions involving land purchases and sales, negotiating commercial office, warehouse, retail and other leases, securing financing on behalf of property owners and developers, the structuring of joint ventures and partnerships, and advising on tax issues related to commercial real estate acquisition and development, including 1031 like-kind exchanges.
Our attorneys stay actively involved at each step of a real estate transaction, while providing practical and knowledgeable advice to enable you to protect your assets and achieve your business objectives. From performing thorough due diligence and preparing operative documents to any related tangential matters such as land use regulations, permitting, condemnation, and zoning, our attorneys are well-versed in each stage of the transaction. Our attorneys also regularly draft and negotiate commercial leases for both landlord and tenant clients. Our land use attorneys have also represented clients in disputes arising out of various governmental limitations or conditions on property use and development, including local zoning issues and land use regulations and ordinances.
We represent clients that include buyers, sellers, developers, landlords, tenants, corporations, limited liability companies, individuals, institutions, foundations, and private investors and are capable of handling large, complex transactions involving multiple properties. Most importantly, we offer cost-efficient services to our clients in both simple and complex real estate transactions.
Attorneys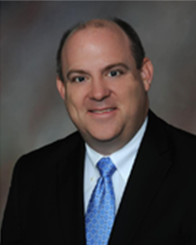 Christian E. Porter
Partner